Try it on first?
Tired of online shopping? Just have a look at a regional store and experience our products up close and real service with a cup of coffee and a nice chat!
Store list
IF YOU LOVE THE GAME
HiDDEN ACES are jackets from here and today - high quality and always suitable. The incomparable workmanship, the best fabrics in Europe and 400 years of family tradition in the textile trade make our jackets so special.
OUR STORY
Asparagus? Dwarf? chubby?
Ape? T rex? Schwarzenegger? As with all labels, our jackets are designed in specific sizes. Our sizes are based on the German standard women's and men's sizes. Since our jackets are designed to fit, some models offer less leeway for size differences. We do this because many jackets on the market look like sacks. In the event that one of our models does not fit, we offer to make it custom-made in our workshop. Free of charge.
Measurement table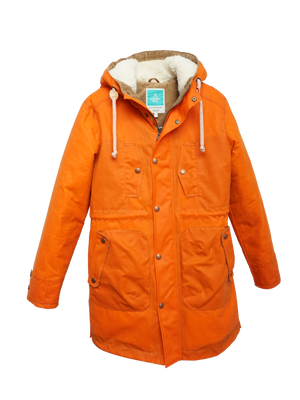 HiDDEN ACES
K1004 ZEPHYR II Padded Wax Parka
Special Price Price €869,00 Normal price Price / pros
VAT included